Sonia Satra
starring in



by Jack Heifner
The Long-running Off-Broadway Smash Hit Comedy!

Also Available for Lectures, Film, Television,
Stage and Radio Appearances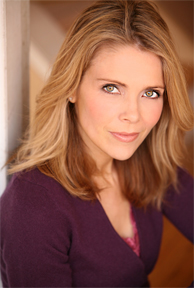 Sonia Satra
A Biography
With an intense precision that can only be described as endearingly "philosophical", this bright young actress radiates onto the screen. Sonia Satra's work is an acclamation to the balance of a constant state of evolution.
She has successfully worked as an actress and producer in both television and film. Sonia has starred in contract roles on the critically acclaimed CBS Daytime Drama "Guiding Light", where she portrayed ingenue Lucy Cooper Spaulding; and ABC's "One Life To Live", where she played nurse Barbara Grahm. She recently served as executive producer, securing all of the name talent, on the film, Pride and Loyalty, filmed on location throughout New York City. Sonia also starred opposite Oscar winning actor James Coburn in the feature film, Intrepid and played the lead role of British bad girl Fiona in the Indie film Hyacinth. In addition to these are the releases of Strike Zone, My Friend's Love Affair, and The Drum Beats Twice. Most recently, Sonia starred in the Sci-fi thriller "Cry of the Winged Serpent" as a do-good cop who has fallen in love with her renegade partner. Her television credits also include numerous guest appearances on shows such as "Soldier of Fortune" and "Baywatch" and she has just completed the pilot presentation, "Beef and Boards"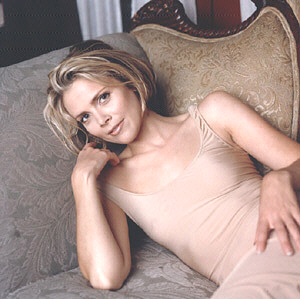 at the HBO/Warner Brothers Workspace. Some of Sonia's other notable credits include "Bonanza, Legends of the Ponderosa" and NBC Movie of the Week, "Bonanza Under Attack" starring opposite Richard Roundtree, Dennis Farina, Leonard Nemoy and Ben Johnson (also an Oscar nominee). In addition to this Sonia has produced two plays in Los Angeles— New York Minute and Labor Pains. Recently, she collaborated with 3 other actresses to create, act and produce an off-Broadway show called the Anima Project. Sonia, along with her business partner, UPBEAT Entertainment News Online publisher Bridget Petrella, recently started Nite Owl Productions, Ltd., a privately funded motion picture/television production company, dedicated to producing only exceptionally uplifting, emotionally charged themes for filmed entertainment, while simultaneously turning an impressive profit margin for its investor base.
The youngest of three children, Sonia Satra was born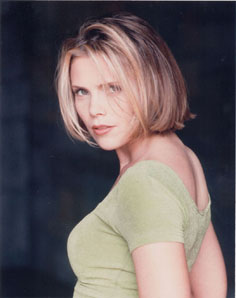 on December 17th, in Glen Ridge, New Jersey. Her mother, Gunvor, is a history professor from Norway, who fluently speaks five different languages. Her father, John, is an Austrian-born economics professor, with doctorates from Universities in four countries. Much of Sonia's earlier years were spent traveling abroad. By the time she had reached her 18th birthday, she had been to France, Denmark, England, Spain, and Egypt. Sonia attended Rutgers University, where she became a communications major. She graduated from Rutgers with a Bachelor of Arts degree. While attending college, Sonia was encouraged by a local campus photographer, and headed to New York for an appointment with a modeling agency. As fate stepped in, Sonia had inadvertently ended up at a commercial agency. Unaware of how this mix-up had even occurred, Sonia began auditioning and got a part in her first commercial, which was for a large supermarket chain. She became extremely successful at commercial work and appeared in several ad campaigns.
Sonia eventually decided to move to California and pursue a more extensive acting career. She studied her craft diligently, and took several classes with Jeff Corey, Roy London and Matt Chait. Sonia had an instinctive insight about her work, this became evident in her technique and stage presence. For this reason, while in Los Angeles, Sonia took on major roles in various theater productions. Desperate Hours, New, Filthy Talk, Senior Prom, and Coffee were but a few. Sonia was featured in various student films, her most memorable one being, Death Wears Two Fedoras, where her unique style was first captured on camera. She went on to successfully appear in the Andrew Dice Clay feature film, Sam and Ed. In July of 1993, Sonia auditioned for the part of Lucy Cooper on "The Guiding Light". Casting director Betty Rae, who is also credited with discovering actress Meg Ryan, was more than just a bit impressed by Sonia's effervescent persona.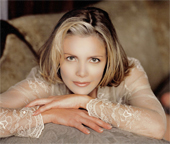 In September of 1993, Sonia officially joined the critically acclaimed cast of "The Guiding Light". However, as the actress herself will candidly admit, working in film is her eminent passion. Sonia has avidly explored several films and possesses an innate understanding of the creative process. She performs the role of Joanne in J. Cast Production's national tour of the Off-Broadway Smash Hit Comedy Vanities performing throughout the USA and Canada, whenever her shooting schedule allows.
Sonia Satra is currently enjoying her roles as a wife to television producer Stephen David and mother to Kaya her 4 year old daughter and Ty her 16 month old son. She is also a certified life coach and professional speaker who is committed to helping others live the life of their dreams. Her motto is : If you can imagine it, you can achieve it, if you can dream it, you can become it!"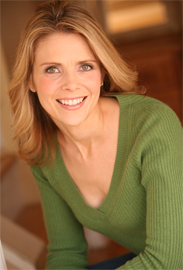 When she isn't working or playing with her children, she enjoys skydiving, yoga, horseback riding, painting, listening to cool blues guitarists, and mountain climbing. She's actually climbed the two highest mountains in Norway, and Mount Whitney, the highest mountain in the continental United States. Sonia is also an ardent boxing enthusiast. She's a regular at Gleason's World Famous Boxing Gym in Brooklyn, New York. Sonia's enthusiasm for living life to the absolute edge is contagious. She is rather modest when talking about her accomplisments. The fervently energetic actress prefers to talk more about what she has yet to accomplish.
"Life is a series of realizations and endless possibilities, I want to reach a level in which I'm no longer anticipating the arrival of the next colossal wave, I'm just cleverly riding it in." —Sonia Satra, on Life Surfing.
Go To: VANITIES story line
Cast:
Heather Tom
Sonia Satra
Allison McDonell

Jack Heifner , Playwright
John Castonia , Director/Producer

This national tour of VANITIES has been on the road since October 1996 with
2-Time Emmy Award Winner Heather Tom. Sonia Satra joined the company of VANITIES in 2000.


For Bookings or Appearances, Please Contact:
J. Cast Productions • 2550 Greenvalley Road • Los Angeles, CA 90046-1438
(323) 822-1999

email: JCast@CastProductions.com

Copyright © 2000 - 2009 J. Cast Productions - All rights reserved.