Charlene Tilton
starring in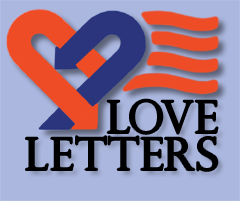 by A.R. Gurney
with Lorenzo Lamas
Also Available for Lectures, Film, Television,
Stage and Radio Appearances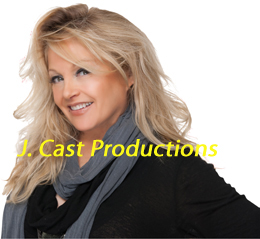 Charlene Tilton
A Biography
Actress, Producer, Acting-coach, Charlene Tilton is best known worldwide for her role of Lucy Ewing on "Dallas." She was born in San Diego but was raised in Hollywood.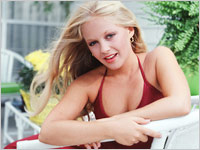 At an early age, Charlene knew her destiny was to be an actress and started performing in grade school recitals and neighborhood theater workshops by the age of eight. She attended the famous Hollywood High School, and appeared in many of their highly acclaimed theatrical productions, joining an elite group of other celebrities by being a member of Hollywood High's Thespians Club. And as you may expect she was also a member of the Cheerleading Squad.

By fifteen, she was featured in a series of five Japanese clothing commercials with Ringo Starr of "The Beatles". From there, she was cast in her first big screen appearance in Disney's Freaky Friday, opposite Jodie Foster.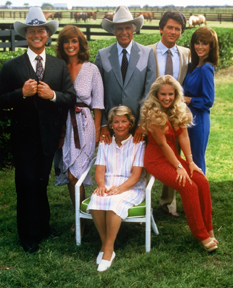 At seventeen, Charlene was cast as Lucy Ewing on CBS's "Dallas" one of the most popular television series of all time. Her character of Lucy went through many dramatic changes during her eleven year run on the show. Her wedding to "Dallas" husband, Mitch Cooper, was the second highest rated episode, right behind the famous "Who Shot J.R.?" "Dallas" became the #1 show worldwide. At that time, Charlene was featured on more than 600 magazine covers internationally, and received more fan mail at CBS than any other actor on the network. Charlene revived her role as Lucy Ewing in the reboot of TNT's "Dallas" in 2012 for 3 seasons.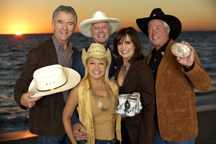 In 2004, Charlene Co-Produced with Henry Winkler and Michael Levitt the CBS two-hour Reunion Special, "Dallas: The Return To Southfork" with ratings so high they re-ran the special twice in the same week, during November Sweeps, breaking all records.

Among Awards received, Charlene won Hollywood Presswomen's "Best Juvenile Actress in a TV Series or Special" from the Young Artist Awards in 1980 and took home the "Former Child Star Lifetime Achievement Award" in 2001. Along with the rest of the talented cast of "Dallas" she is a recipient of the People's Choice Award for "Best Television Series" and "Pop Culture Award" from the TV Land Awards.

In late 2014, she appears in the film Lucky Dog starring Bryce Johnson and Boti Bliss along with the film Buttwhistle with Elizabeth Rice. Some of her other Film roles include: Not Another Celebrity Movie, Hemingway with Richard Moll and Alan Thicke, Edge of Salvation with Jeremy London, Doctor Spine with Joe Estevez and Judy Tenuta, Mean Parents Suck with John Ingle, #1 Cheerleader Camp, Paranormal Calamity with Larry Thomas, Superhero Movie with Drake Bell, Leslie Nielsen, Jeffrey Tambor and Robert Hays, Dickie Roberts: Former Child Star with David Spade, Totally Blonde with Michael Bublé, Bar Hopping with Kelly Preston & Tom Arnold, Detonator with Scott Baio, The Silence of the Hams with Dom DeLuise, Billy Zane, Shelly Winters, & Phyllis Diller, Center of the Web with Robert Davi and Tony Curtis, Deadly Bet, Problem Child 2 with John Ritter, For Parents Only, Ragin' Cajun, Border Shootout with Glenn Ford, Big Wednesday with Gary Busey, and Sweater Girls. She was also on the Soundtrack "Child Stars on Your Television" for the film Dickie Roberts: Former Child Star.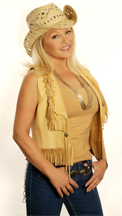 Aside from her starring role on Dallas, Charlene starred in several TV movies and guest starred in many other popular television series such as "TMi Hollywood," "DeVanity," "Catch 21," "Breakfast," "Night Stand," "Married With Children," "Murder, She Wrote," "The Love Boat," "New Love, American Style," "Hotel," "Fantasy Island," "The Fall Guy," "Laverne and Shirley," "Knots Landing," "Eight is Enough," and "Happy Days". Movies-of-the-Week include: "Reading Writing & Romance" with Eric Mabius and Stefanie Powers, "Actors Anonymous" with Lorenzo Lamas and Sally Kirkland, "Point of Entry" with Holly Marie Combs and Patrick Muldoon, "Bar Hoping" with Tom Arnold and Kevin Nealon, "The Theory of Everything" with her daughter Cherish Lee, "Safety Patrol," with Leslie Nielsen; National Lampoon's "Favorite Deadly Sins," with Joe Montegna; "Star Witness" with Edward Albert and Leah Remini, "The Fall of the House of Usher," with Martin Landau & Robert Hays; and "Diary of a Teenage Hitchhiker" with Dick Van Patten and Katherine Helmond.

Charlene hosted "Saturday Night Live" in February of 1981 which was considered one of the most popular and yet controversial shows in SNL history. She also had the privilege of introducing an up and coming artist at that time named PRINCE.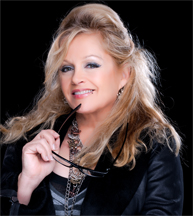 Charlene's love for theatre has taken her twice to London's West End, performing as Honey in Who's Afraid of Virginia Woolf? and in 2008 as The Wicked Step Mother in the musical Cinderella, receiving rave reviews for both performances. Other stage credits include 42nd Street, Vagina Monologues, Run For Your Wife!, My Father's Vodka, Cereal, Tamara, Our Town, The Dresser, and The Foreigner co-starring with Imogene Coca and directed by Tony Award Winner Jerry Zaks in San Francisco. She received rave reviews starring as a quadriplegic in Whose Life Is It Anyway? at the Attic Theater in Los Angeles. Charlene was L.A. Weekly's 'Pick-of-the-Week' while starring in Tell Veronica, along with receiving an L.A. Theatre Critics Award for 'Best Supporting Actress' playing eight different characters in Dish Babies.

In addition to her extensive film and television work, Charlene continues to star in the J. Cast Productions' touring production of the Broadway Hit! Love Letters along side Lorenzo Lamas ("Renegade," "Falcon Crest").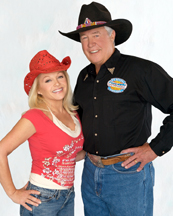 Charlene's popularity remains high in the United States with original "Dallas" re-runs and DVD sales, and also extends throughout Europe with "Dallas" rebroadcasts in over two-hundred markets, and appearances in the seven top rated UK shows, including The Farm, Stars in Their Eyes and The Paul O'Grady Show.

Charlene has been developing and producing a special about Tammy Faye-Bakker in which she will also star as the controversial televangelist titled "The Tammy Faye Bakker Story." She is so blessed that Tammy Faye personally granted her the rights to develop her life story.

Charlene Tilton lives in Los Angeles and spends her free time working with Actors with Autism and several charitable organizations. She also enjoys taking care of and loving her three special need dogs and one cat that she rescued with her daughter Cherish Lee.
Go To:
Lorenzo Lamas

Love Letters Storyline
Love Letters Video

Love Letters Tour Schedule
Love Letters Photo Gallery

For Bookings or Appearances, Please Contact:
J. Cast Productions • 2550 Greenvalley Road • Los Angeles, CA 90046-1438
(323) 822-1999

email: JCast@CastProductions.com

Copyright © 2000 - 2015 J. Cast Productions - All rights reserved.