Lauren Tewes
Is Available for Stage, Film, Television,
Lectures and Radio Appearances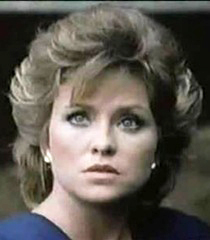 Recent Video of "Love Boat" Cast Reunion
Nov. 6, 2014
The cast met up to celebrate Princess Cruises' 50th anniversary by christening a new ship. The original six cast members -- Gavin MacLeod (Captain Stubing), Fred Grandy (Gopher, the chief purser), Ted Lange (Isaac, the bartender), Bernie Kopell (Doc, the ship's doctor), Lauren Tewes (cruise director Julie) and Jill Whelan (Vicki, the captain's daughter) -- as well as guest stars like Charlene Tilton, Joyce DeWitt, Lorenzo Lamas, Florence Henderson, Doris Roberts and Loni Anderson were on hand for The Regal Princess' naming ceremony, which was hosted by Tori Spelling, daughter of series creator Aaron Spelling. During the show's run, anybody who was anybody in the acting world found themselves guest starring on the program.
Other "Love Boat" Cast Members Available:
Ted Lange
Bernie Kopell
Jill Whelan



For Bookings or Appearances, Please Contact:
J. Cast Productions • 2550 Greenvalley Road • Los Angeles, CA 90046-1438
(323) 822-1999

email: JCast@CastProductions.com

Copyright © 2000 - 2015 J. Cast Productions - All rights reserved.