Allison McDonell
starring in



by Jack Heifner
The Long-running Off-Broadway Smash Hit Comedy!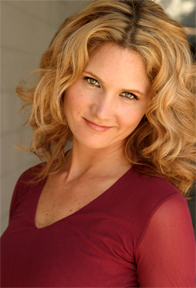 Allison McDonell
A Biography
Allison is no stranger to the stage. She honed her skills in Regional and New York theatre. In Los Angeles, Allison played Janet in the Los Angeles production of Me Too written by Mark Goffman (Writer/ Producer "Law & Order: Special Victims Unit" & "The West Wing"). She also played the lead in Richard Greenberg's award winning play Three Days of Rain (played by Julia Roberts on Broadway) and starred opposite her incredible co-star Sonia Satra in Greenberg's hilarious comedy Jenny Keeps Talking.

Allison's proudest achievement to date is her portrayal of Heavenly Critchfield in Tennessee Williams' lost play Spring Storm at the Marin Theatre Company in Marin, CA. Tennessee was 26 when he wrote the play and Heavenly is a character not unlike Blanche DuBois and Maggie: firey, manipulative, seductive, and of course, tragic. Allison got rave reviews in all the San Francisco papers as well as Variety and other national Trades.
Allison worked with the Pulitzer Prize winning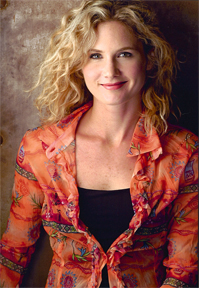 playwright Lanford Wilson (Burn This) on the debut of his play A Sense Of Place at American Stage in St.. Petersburg, Florida. Allison was voted "Best Actress of the Bay" (Tampa Bay area) by the local paper for her portrayal of Ann, the eccentric, self-absorbed dancer turned cook. Other Regional theatre credits include To Kill A Mockingbird (Syracuse Stage), Brighton Beach Memoirs, and Night Must Fall (Bristol Valley).
In New York City, Allison played Tribley, the seductive scam artist, in Hadley's Mistake (Soho Rep) directed by Bartlett Sher, the Tony Award winning Broadway director. She was in numerous other New York productions. Too many to list.
As for film and TV, Allison played Emily Maddux on the soap opera "Another World." She's done numerous pilots and appeared on the TV shows "Strong Medicine" and "The Ghost Whisperer". Allison also played several characters on the soap opera "Loving". She has been in numerous independent films, The Twenty-Four Seven, The Family Web, When, Fast Fiction, One Long Day, The Goddess Within, The Family Web and Suspicions to name a few.
Allison has a BA in Anthropology from Harvard College. She studied acting with Bill Esper and many others. What took her from Anthropology to the stage goes as follows…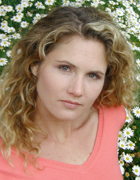 Allison was raised on the upper westside of Manhattan and began her acting career at age five doing industrials and print work. The jobs were the result of her big cheeks more than a sustained passion for the work as she was more interested in gymnastics. Her gymnastics team was lead by a Russian coach who was determined to get his girls to the Olympics. But at age ten, her mother assistant produced The Diary Of Anne Frank Off-Broadway starring Eli Wallach, Anne Jackson, and Allison's cat, -Jennifer. Allison saw the show almost every night on top of gymnastics practice and home work. Soon, she had a stint on the big stage in CUNY Purchase's production of Dark Of The Moon. She quit gymnastics. (A couple teammates got on the Olympic team but she had other interests.) She was now hooked on dance and through high school and college choreographed, danced and directed a dance company. While at Harvard College, Allison taught Cambridge city kids dance and drama in a program called CITYSTEP. She also began doing musicals and suddenly her passion for the stage was re-ignited in full force. At Harvard, she finally found the courage to follow her dreams.
Allison performs the role of Kathy in J. Cast Production's national tour of the Off-Broadway Smash Hit Comedy Vanities performing throughout the USA and Canada. Allison is an acting coach and mother of two and currently lives in Mammoth Lakes, CA.
Go To: VANITIES story line
Cast:
Heather Tom
Sonia Satra
Allison McDonell

Jack Heifner , Playwright
John Castonia , Director/Producer

This national tour of VANITIES has been on the road since October 1996 with
2-Time Emmy Award Winner Heather Tom.
Allison McDonell joined this company of VANITIES in 2001.


For Bookings or Appearances, Please Contact:
J. Cast Productions • 2550 Greenvalley Road • Los Angeles, CA 90046-1438
(323) 822-1999

email: JCast@CastProductions.com

Copyright © 2000 - 2009 J. Cast Productions - All rights reserved.