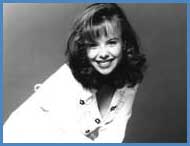 Emily Kay knew from the first moment she stepped on a stage that she would continue the pursuit of a career in stage, musical theatre and film.
Emily began studying ballet dance at age five, and at age ten, was asked by her Elementary School to be the sole representative to study at a special Conservatory of the performing arts in Hollywood, California. There, she began her studies in drama, as well as pursuing jazz dance. Following the culmination performance at the conservatory, she chose to continue her dramatics and dance study at Lynn Fields School of Performing Arts in Santa Monica. There, she added tap dance to her repertoire, and began intense study in acting with her current coach, Elaine Hall Katz.
Her hard work and perseverance paid off at age thirteen when she became the Flexitard, Inc. teen model for dancewear. At fifteen, she received first place-Ms. California in the National Finals of the Young American Stars Pageant, held in Las Vegas, Nevada.
Emily became very involved in theatre throughout high school and years later playing roles such as Val in A Chorus Line, Graziella in Westside Story, Dot in Sunday in the Park With George, Juliet in Romeo and Juliet, and Gloria in Wait Until Dark.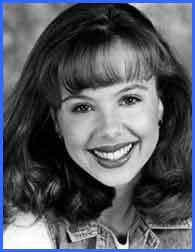 At age seventeen, Emily entered the Miss Pacific Palisades Pageant and was judged in talent, interview, poise and speech. She won the title and went on during the year to give speeches at public schools on the anti-drug (D.A.R.E.) program. She sang at the UCLA pain children's clinic during the holidays, and served on the board of Citizens Assisting Pacific Palisades Youth (C.A.P.P.Y. ) as the head youth advisor.
She graduated from High School as an Ephibian (highest academic and service honors selected by her teachers), and with the Bank of America Drama Award, and the Michelle Friedlander Drama Scholarship. She went on to Community College while choosing to pursue her career in theatre arts in the Hollywood circuit.
Emily was featured in the film Tap, with Greggory Hines and Sammy Davis Jr. showcasing her love for dance. While continuing the pursuit of her acting career her recent credits include commercials for Hollywood Video, Tagamet, Sony PlayStation, Pepsi, White Castle and Fanta Global, a television pilot for FOX called "Malibu Beach Party" and a co-starring role on the ABC's sitcom "Hughley's" along with "Grace Under Fire" and had a recurring role the first season on MTV's new hit series "Undressed" as the character Melissa.
Emily is also the proud owner and program director of her own award-winning dance studio, Fancy Feet Dance Studio. Home to over 250 dance students, Emily's school has received over 100 performance awards, with shows all over the Southern California area, including Disneyland, UCLA Mardi Gras, local cable television, San Diego, CA, Magic Mountain, Chevy Chase's 50th Birthday, The "Inner Circle" with Lucille Ball and Ed McMahon, the 1996 Jerry Lewis MDA telethon, and numerous other locations. Emily recently choreographed a CA State wide commercial for children and has just begun work on an independent short film to be filmed in 2001. Along with planning to work with Award Winning Director Tony Kaye on completing a documentary on her dance studio.
In addition to her extensive work, Emily performs the role of JoAnne in J. Cast Production's national tour of the Off-Broadway Smash Hit Comedy Vanities performing throughout the USA and Canada with co-stars Heather Tom and Stacy Keanan.
Emily's talent, love and passion for the arts is a burst of energy waiting to explode into the stars.